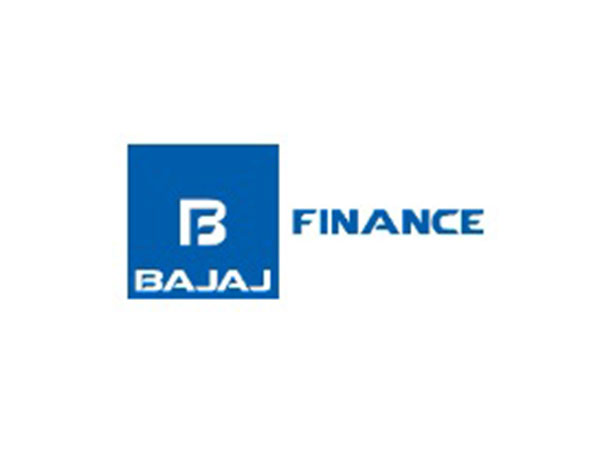 Bajaj Finance is now offering higher FD rates of up to 8.60 per cent p.a.
Jun 08, 2023
NewsVoir
Pune (Maharashtra) [India], June 8: According to a survey by Kuvera, among 1.6 million of its investors, around 12% prefer to invest in fixed deposits. This is mainly due to this instrument's simplicity, familiarity, and protection against inflation. A popular financial institution, Bajaj Finance, with the highest credit rating of [ICRA]AAA(Stable) and CRISIL AAA/STABLE, is now offering FD rates of up to 8.60% p.a. Interested individuals can go through some of the benefits of booking FD with Bajaj Finance.
What are the features and benefits of Bajaj Finance FD?
Below are some of the exclusive features of Bajaj Finance FDs that offer numerous benefits to investors:
- Flexibility of payout option: Investors have the flexibility to choose their preferred frequency of receiving the interest payout. They can go for monthly payout options if they are looking for just an extra source of income. Alternatively, they can opt for quarterly, half-yearly, or even yearly payouts in case they need a bulk amount.
- Higher rates for special tenures: To increase the returns of investors from FD, Bajaj Finance offers one of the best
special tenures. These special tenures are 15, 18, 22, 30, 33 and 44 months. Also, they offer a 0.25% p.a. higher FD interest rate for senior citizens. Keeping in mind their increased need for money due to lack of a fixed monthly income.
- Availability of loan against FDs: Investors in urgent need of funds can go for a loan against their FDs. If they have a cumulative deposit account, Bajaj Finance allows a credit of 75% of the deposited sum. However, depositors can get a credit of 60% of the invested amount in case they have a non-cumulative deposit account.
- Guaranteed safety of deposits: Bajaj Finance has a safety rating of [ICRA]AAA(Stable) and CRISIL AAA/STABLE. It encourages investors to park their funds with them. Furthermore, they can also be sure of receiving their interest payouts on time and fulfilling their financial goals at the expected tenure.
How can investors increase their returns from FD investments?
There are several factors that investors can optimise to increase their returns from investments. These include:
- Opting for a long-term investment: If an investor selects a tenure of 14 months, they can get returns of up to 7.40% p.a. On the contrary, choosing an FD duration of 15 months will allow them to receive interest rates of up to 7.50% p.a. To optimise the tenure for maximum returns you can use the FD calculator.
- Selecting special FD tenures: Choosing special tenures instead of the normal ones allows investors to receive a higher interest rate. For instance, the FD rate for 30 months, which is a special tenure, is 7.45%. Whereas investors will have a lower interest rate of 7.35% on choosing a 31-month duration.
- Choosing the right investor profile: Since Bajaj Finance offers higher interest rates to senior citizens, individuals can book an FD account in the name of their parents. This allows them to get access to increased returns.
- Going for cumulative payout option: Investors can go for the cumulative payout option to receive the interest at the end of the maturity period, instead of monthly, quarterly, or half-yearly payouts. This ensures that they earn more returns from FD investments. Individuals can use a
to determine their returns and accordingly select the right payout mode.
Here is a table that reflects the difference in interest rates on select cumulative and non-cumulative payouts.


Why is fixed deposit a popular investment option for investors?
FD happens to be a popular investment option for people with a low-risk appetite. It offers stable returns on investment as it is not associated with market fluctuations. The consistency in FD rates throughout its tenure allows investors to predict their returns and plan their finances accordingly.
Another benefit of FDs is that it allows investors to deposit as low as Rs 15,000 to start their investment journey. Thus, young investors who are new to the job market can also deposit in this option. Also, the steps to
are simple and can be done in just a few clicks without any need for assistance.
Investors can choose tenures between 12 and 60 months based on the FD rates associated to increase their returns. Furthermore, they can manage their FD accounts as well as download essential documents from the dedicated customer portal My Account.
(Disclaimer: The above press release has been provided by NewsVoir. ANI will not be responsible in any way for the content of the same)