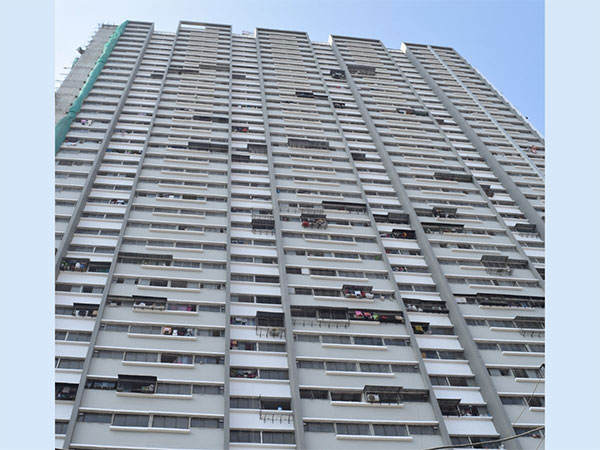 Omkar Realtors clocks record 3,000 SRA homes delivery in its Bhoiwada project
Jun 07, 2023
PNN
Mumbai (Maharashtra) [India], June 7: Mumbai's leading SRA developer, Omkar Realtors has clocked a record delivery of 3,000 rehab units in its Bhoiwada (Parel-Sewri belt) residential project with its latest handover of 370 rehabilitation units under the state governments SRA scheme. The project now houses over 16,000 slum dwellers which will get scaled to approx. 25,000 slum dwellers at the end of the current phase.
The project, a joint venture between Omkar and L&T Realty, as part of its two-phased development will be handing over an additional 232 units by mid-June 2023 and 1400 units by 2025 making its one of city's largest transformed slum pocket with its high-quality 4600 homes. The project's luxury housing quotient has been developed under the Crescent Bay brand.
The Bhoiwada project location spanning 17 acres, including Khaprideo and Marwadi Wadi, was amongst one of the most densely populated slum pockets of Mumbai which went under rehabilitation and with its on-going transformation, is now rated amongst leading premium residential locations in central Mumbai. The slum belt included 19 societies consisting of primarily labourers and micro traders.


The landmark project in Central Mumbai has also paved way for 25 Balawadis for its residents and freeing of six DP roads along with one municipal school.
Out of the 15 towers in the project, eight towers of G+40 storeyed will rate amongst the tallest SRA towers in Mumbai, has some of the best-in-its-class amenities such as branded elevators from Schindler, Somany brand tiles and major part of its construction driven by Larsen and Toubro (L&T) synonymous for luxury housing developments.
Omkar Realtors over the last decade has rehabilitated more than 1 lakh slum dwellers across Mumbai spanning some of the biggest slum communities with high-quality housing and also restoring significant public spaces for the city.
(Disclaimer: The above press release has been provided by PNN. ANI will not be responsible in any way for the content of the same)